Description
TENLOG TL-D3 Pro Dual Extruder 3D Printer Video
TL-D3 Pro Dual Extruder 3D Printer Specifications
| | |
| --- | --- |
| Name: | TL-D3 Pro Dual Extruder 3D Printer |
| Manufacturer: | TENLOG 3D Printer |
| Model Number: | TL-D3 Pro |
| Color: | Black |
| Material: | Aluminum |
| Courier size: | 64 × 59 × 23cm |
| Unfold Size: | 58 × 52 × 78cm |
| Weight: | 20.5kg |
| Power Source: | AC 100-240V 50-60Hz |
| Max Nozzle Temperature: | 300℃ |
| Max Hot bed Temperature: | 110℃ |
| Filament: | 1.75mm TPU, PVA, PLA, ABS, HIPS, WOOD, PETG, FLEXIBLE,Nylon |
TENLOG TL-D3 Pro Dual Extruder 3D Printer Details
[independent double extruder design] our tl-d3 Pro dual extruder 3D printer has dual nozzle independence, so you can print in two material / copy / mirror mode. With dual material printing mode, you can get two color models. By selecting repeat or mirror mode, you can get two models of the same color or different colors.
[upgrade borosilicate glass bed] tenlog upgrades the borosilicate glass bed to make printing adhere better without warping. Even on the first layer, it can be selected by hand after cooling.
[self developed mute motherboard] tl-d3 Pro has built-in tmc2209 driver for self-developed mute motherboard, which has stronger anti-interference, faster and more stable motion performance, silent printing and low decibel operation.
[easy to assemble] it is equipped with multiple assembly parts. 3D printers only need 5 minutes to use the user's Manual (not necessarily in Chinese).
[metal scraper] when using the dual material mode, the metal scraper is afraid that it will wipe the remaining filaments on the nozzle, so there is no

need to use the two-color printing mode to enable ooze shield and enable prime tower.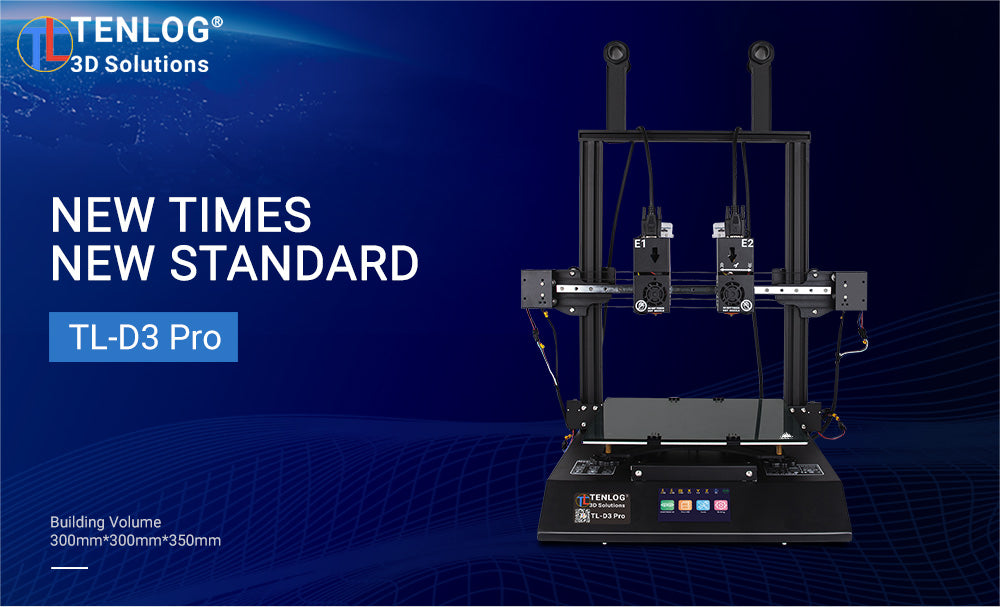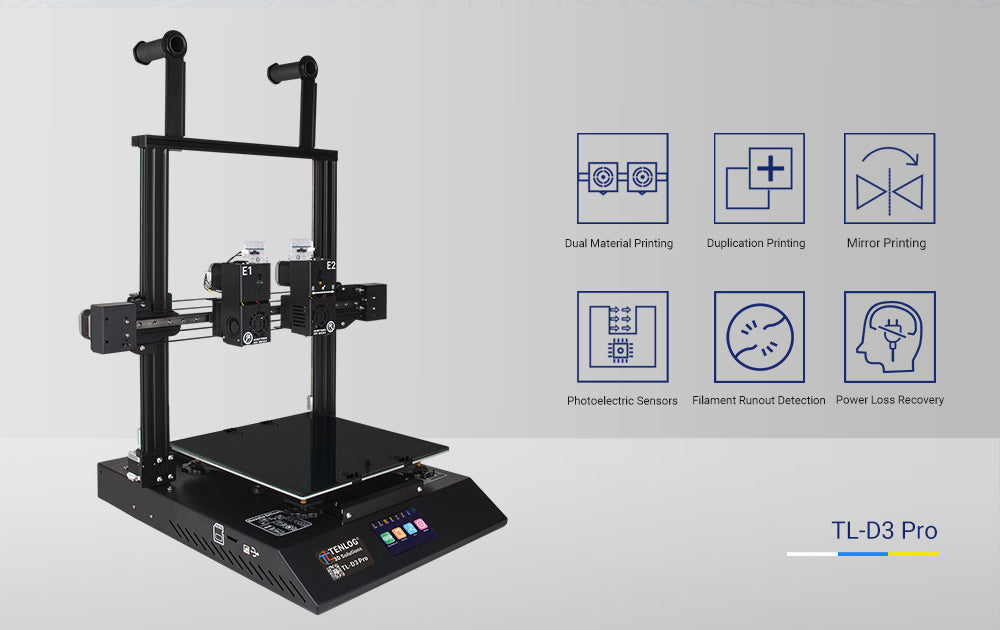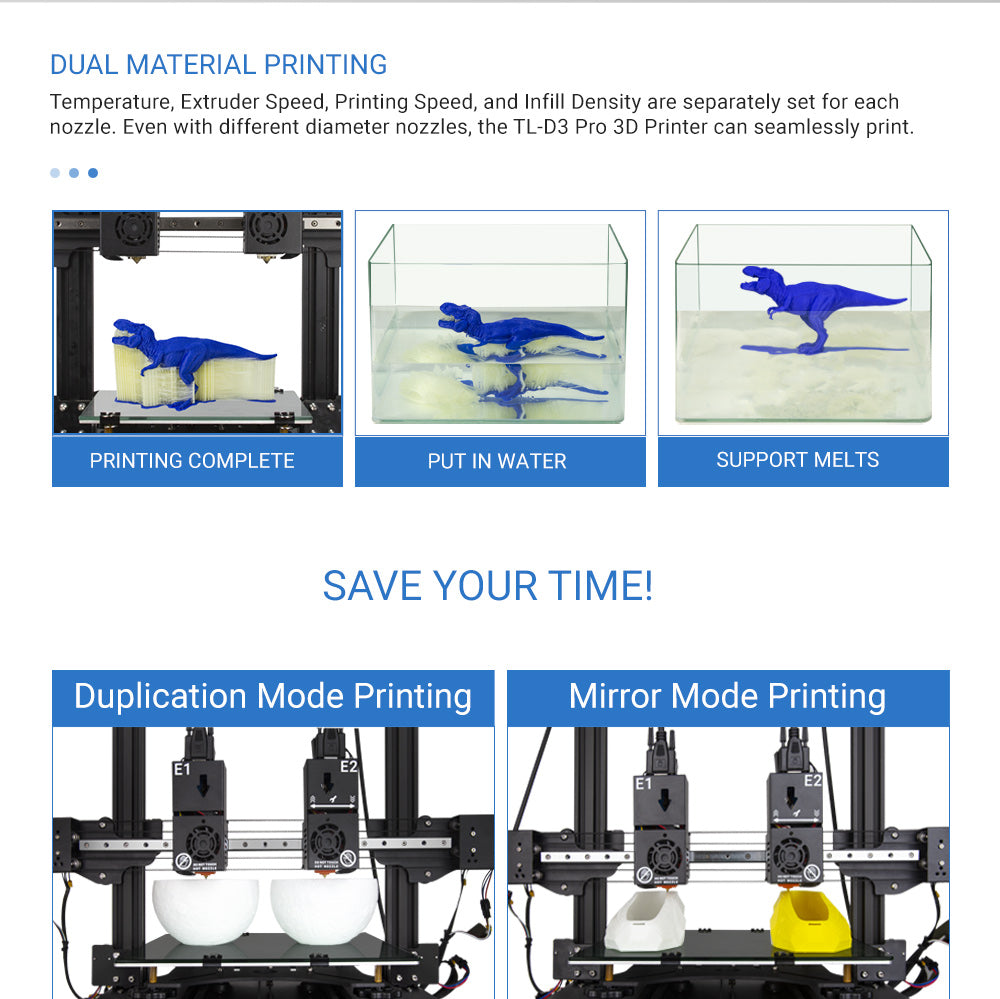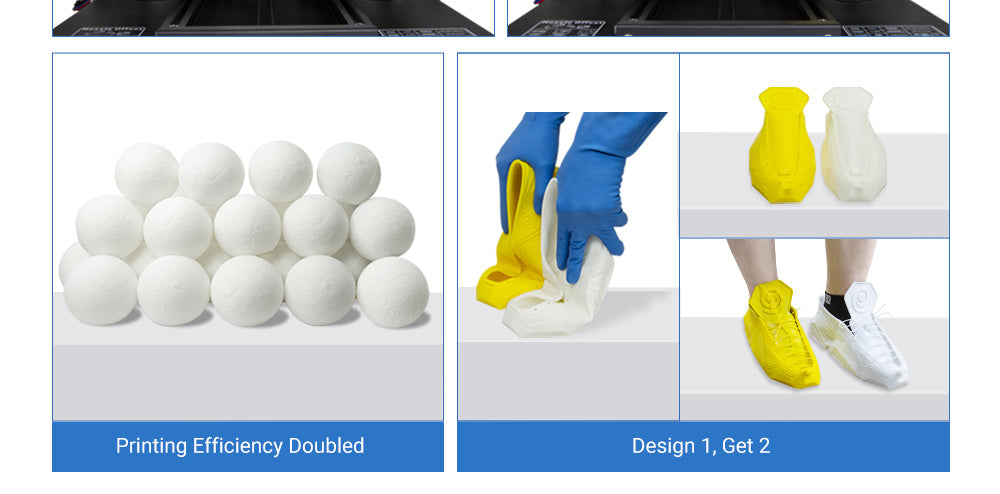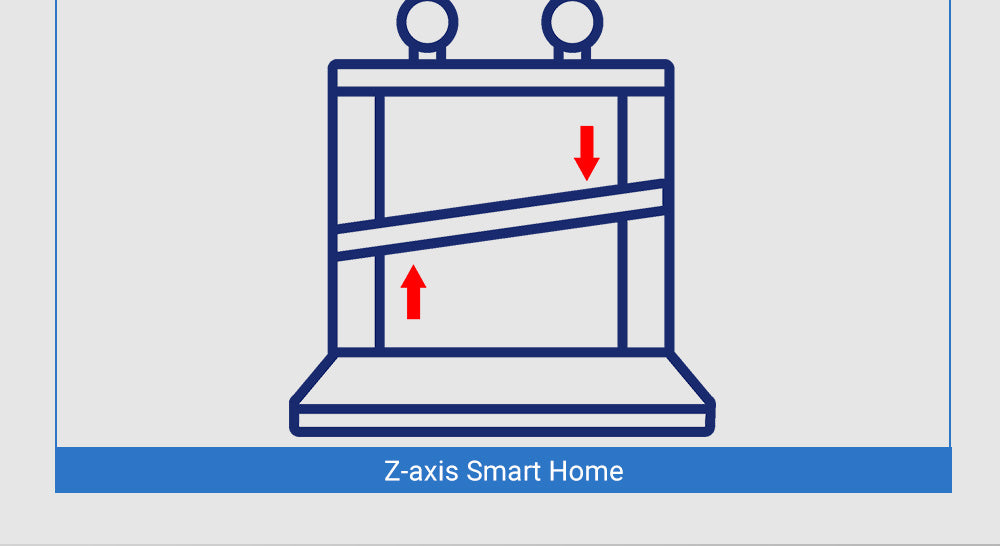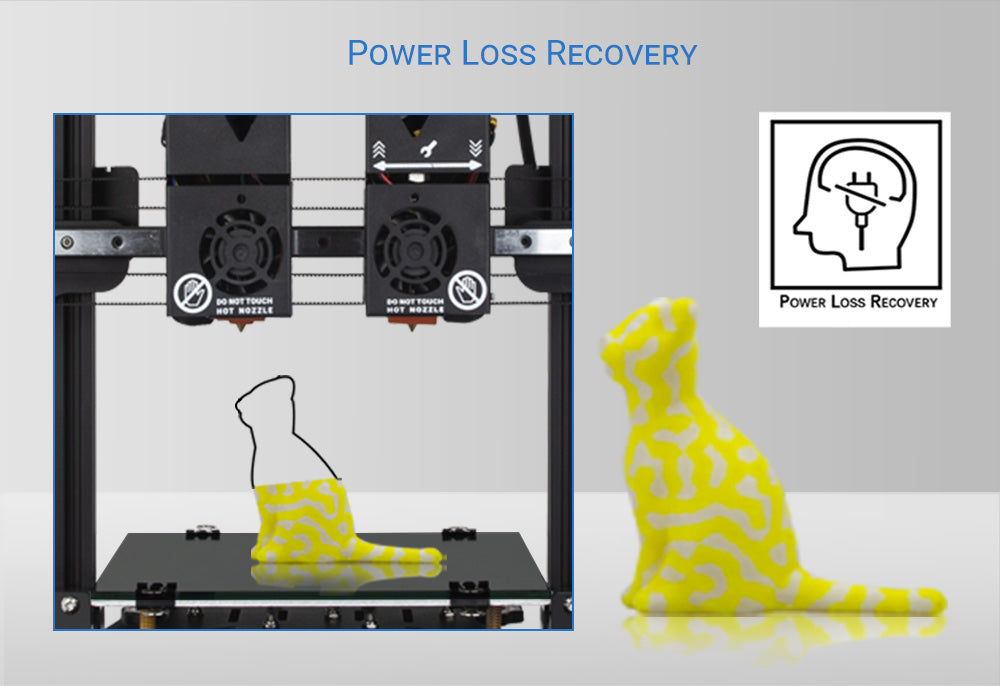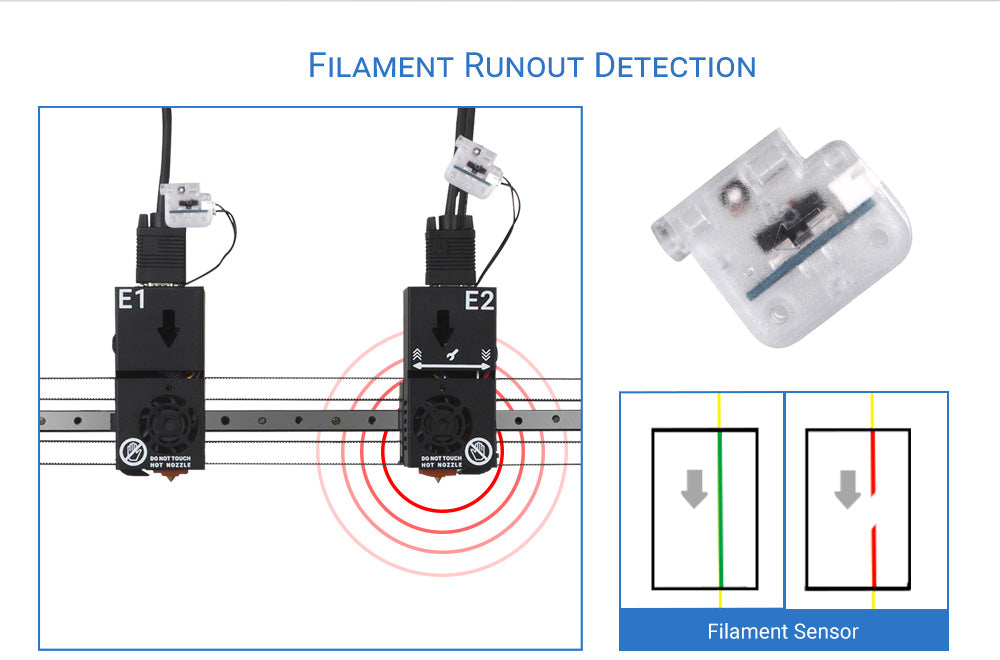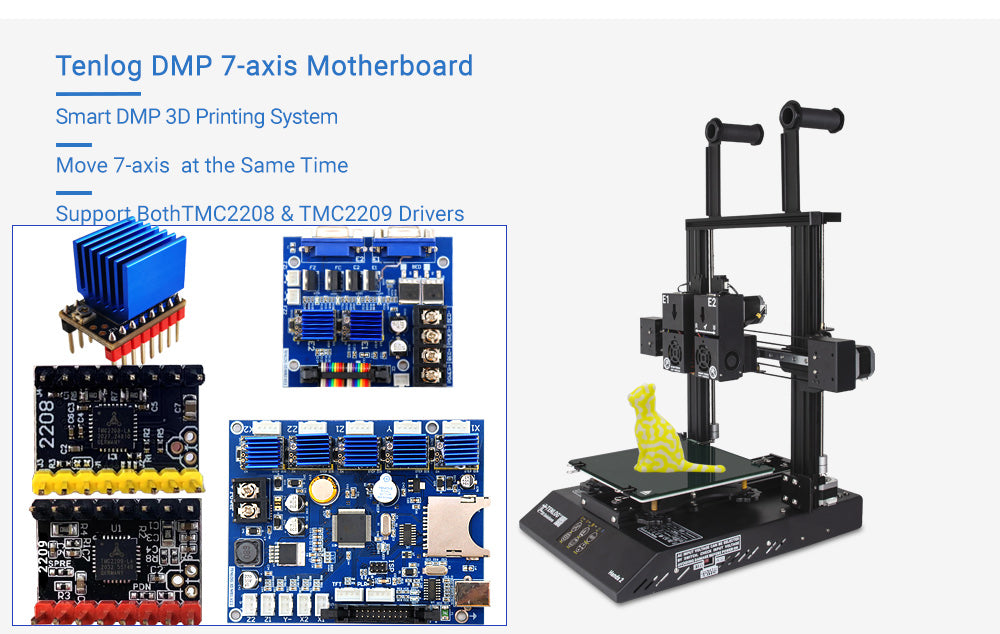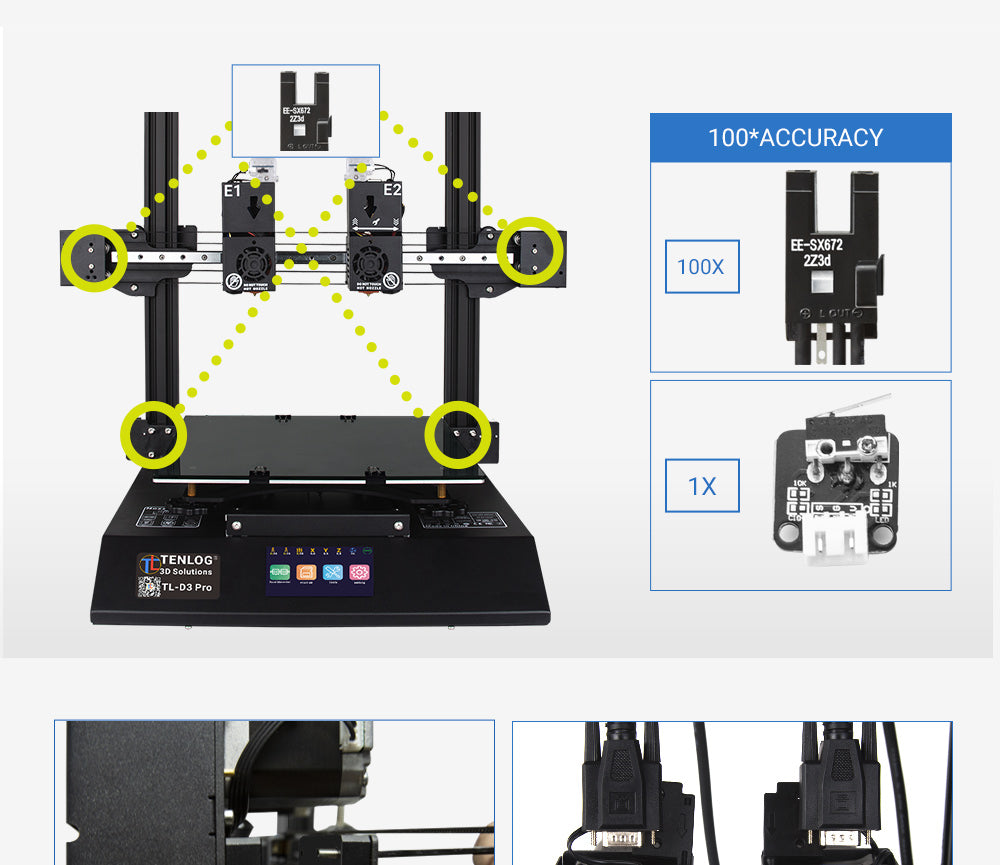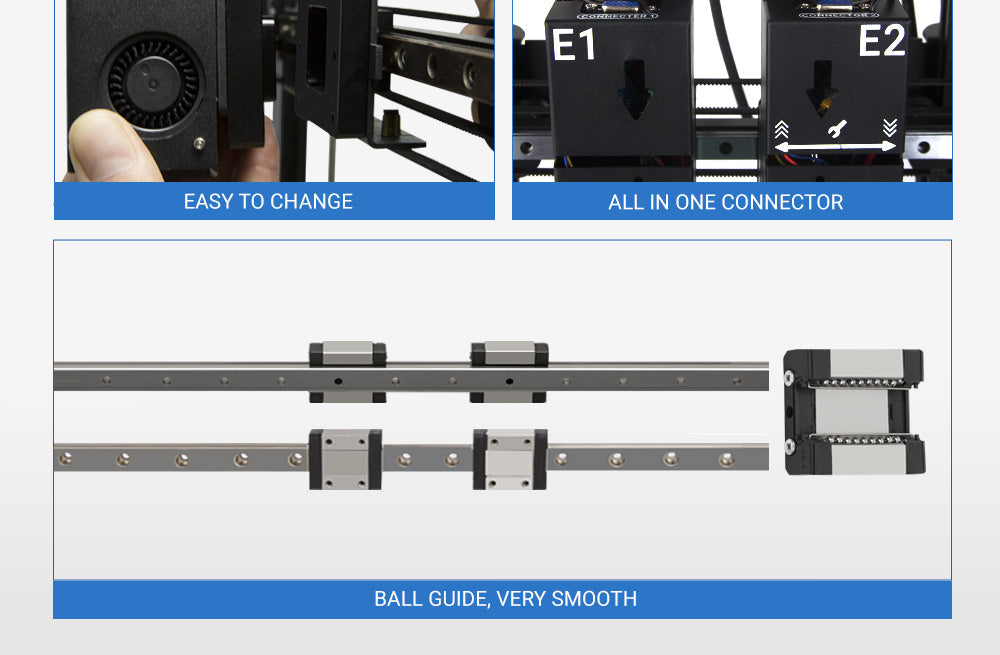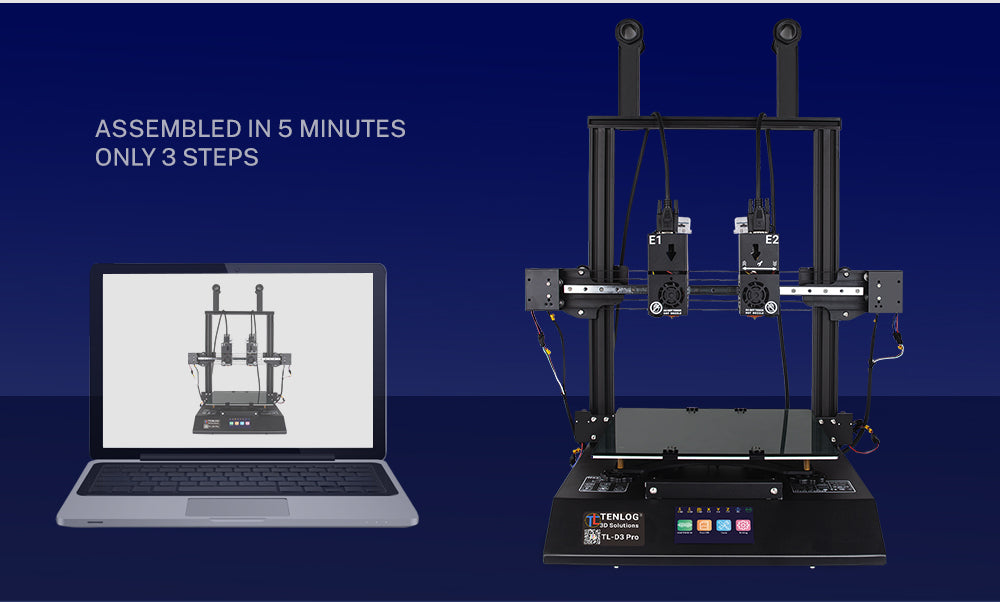 Payment & Security
Your payment information is processed securely. We do not store credit card details nor have access to your credit card information.