Description
1. The main chip is upgraded from 8 bit to 32 bit, and the printer runs more smoothly .
2. The 32 bit mainboard supports WiFi, and the printer can be controlled through the network.
3. The memory card adopts TF card, which is small and convenient.
4. The main board adopts the mainstream typ-c interface, which can be connected in both directions.
5. The motherboard supports Marlin2.0 firmware.
6. The fans of the two nozzles can be controlled independently.
7. The belt tension in the X and Y directions can be easily adjusted.
8. The fan on the side of the extruder uses two blowers to dissipate heat from the printed model.
9. The front fan of the nozzle is upgraded to a 5010 silent fan to increase the heat dissipation capacity.
10. The printing platform adopts PEI magnetic plate.
11. The Z-axis baby step.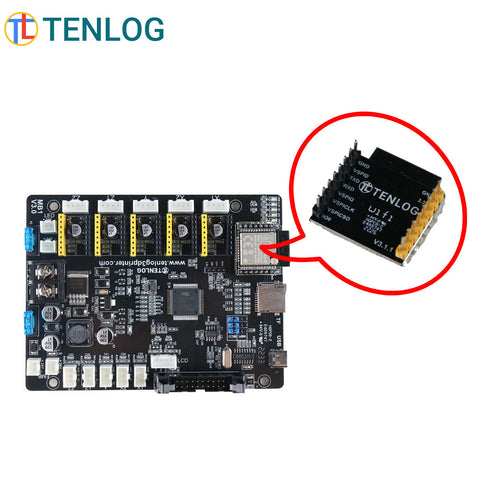 Payment & Security
Payment methods
Your payment information is processed securely. We do not store credit card details nor have access to your credit card information.
---
Security